Football Betting Sites For U.S. Residents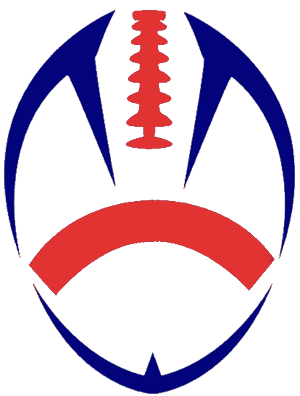 Football is by far the most popular sport in the United States, and it's evident from the number of football betting sites for US residents. The NFL and college football are the most dominant sporting events in the country, seemingly gaining in popularity every year. Simply put, people cannot get enough of football. USA betting sites field more wagers on football than any other sport worldwide and there isn't a bigger day for bettors in the United States than Super Bowl Sunday. Hundreds of millions of dollars are wagered in one single day; the day of the Super Bowl. Many even deem this to be a religious holiday.
With the popularity of football in the U.S. and other countries, it would only make sense that betting sites for football would be plentiful. Offshore online sportsbooks allow American football enthusiasts the chance to wager on a ton of different NFL and college football games. Whether you or not you live in a state where sports betting has been legalized, all people that wish to place a wager on a game can do so using an offshore sportsbook. All the information you'll need about the top betting sites for the NFL and college football can be found below
Is It Legal To Bet Football Online?
Sports betting sites are available to football fans in the United States. So, if a player is looking to make a wager on college football or the NFL, they will be able to do so. But while football is most popular in the United States, the online sportsbooks for American players where football odds are formed will be offshore. If you live in a state where sports wagering has been legalized, you can place your wagers that way. Check your current state laws for more information. However, offshore sportsbooks accept all members, regardless of the state you reside in. Due to the locations of these sports betting websites, they are legal for American bettors to use. The sites that are recommended on this page are both licensed and regulated for a completely secure and legal experience.
Best USA Sportsbook For Betting On Football
Bovada Sportsbook
U.S. residents will have access to Bovada Sportsbook as long as they are not residents of Delaware, Nevada, New Jersey, or Maryland. The remaining 46 states are welcome to create accounts with this sportsbook. Football fans will have a plethora of both NFL and college wagers just itching to be bet on. Lines that cover game odds, props, and futures will be available for members to make informed bets. The live in-game betting feature lets members place their bets as the game is happening. It is one of their best features.
The NFL section of Bovada will have betting lines for every game played during the season while college football will have most of the Football Bowl Subdivision (FBS) games listed for wagers as well. Of course, even during the offseason football futures can be wagered on as well, highlighted by the Super Bowl and College Football National Championship odds.
Bovada is safe and secure with decades of experience. They can be accessed through any mobile device that has internet capabilities, so you will be able to place bets from anywhere. New members are currently being offered a bonus of a 50% match up to $250 in free wagers with their initial deposit. No promo code is needed to redeem this reward.
Recommended Sportsbooks For Betting On Football
| | | | | |
| --- | --- | --- | --- | --- |
| | | 50% Up To $250 | VISA + Wire Transfer | |
| | | 50% Up To $1,000 | VISA, Bitcoin, Cash Wire | |
| | | 50% New Member Bonus! | VISA, Bitcoin | |
| | | 50% Up To $1,000 | Bitcoin, Wire Xfer, VISA | |
| | | 100% Up To $300 | VISA, Bitcoin | |
Betting NFL Football Online - Odds, Wager Types + New Features
Visiting an online sportsbook for U.S. players opens the door to some fantastic NFL betting lines. In all likelihood, the NFL betting section at a sportsbook will be the biggest section going, especially during the season when games are happening.
Those who end up betting online can expect to find all game lines for each matchup for the season listed. This will include the point spread, the money line, and the over/under point total. These are your standard game lines that will accompany the schedule, but it certainly doesn't end there.
A wide variety of both player and team prop betting lines can be expected as well. These will be in separate sections away from the game lines, but just as easy to find. This is where bettors can get in on other action and wager on different outcomes not directly relating to the overall result.
Super Bowl futures wagers can be fielded at any time during the year as well with most changes taking place week-to-week during the season.
Another neat feature that follows NFL betting odds is live in-game wagering. Many online sportsbooks will feature live in-game betting for games during the week. This feature allows the user to wager on live action as it happens on television. Among the ways to bet includes alternate spreads, props, and more.
Betting On College Football
Much of the same information which is found in the NFL betting section can be found in the college football wagering section, though it will look like a lot more. This is due to the sheer number of teams in college football. There are 32 teams in the NFL and 130 FBS schools in college football. That means that there are many more games that take place in college than at the professional level, giving bettors more options for wagers, props, and everything in general.
We can't guarantee every single game every single week will have game lines formed for them but when it comes to the matchups for the power-5 conferences and most of the mid-majors, it's a sure thing. Expect to see five or even 10 times the amount of prop betting lines for college football than in the NFL because of all of the college action happening.
And just like with Super Bowl futures in the NFL, there are College Football National Championship and college football playoff championship game odds. Here is where bettors lay down a wager on which they believe will make it further than every other team.team Odds are up for almost the entire year, with few exceptions when they might be in the process of being reformed due to newer statistics. Another year-round betting line in college football found quite often is the betting line to win the Heisman Trophy. This is a popular bet that will see plenty of action during the year as the contenders dwindle down to the finalists during the season.