Online Baseball Sportsbooks + Betting Websites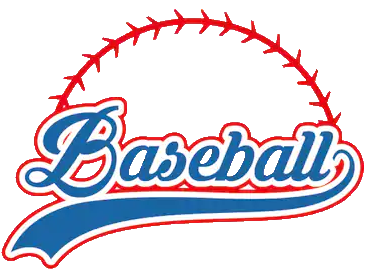 From the beginning of April through the beginning portion of November, America's pastime takes center stage in the sports world. Major League Baseball is a great tradition in the U.S., and it provides more wagering opportunities for bettors in the United States than just about any other sport, due to the number of games that are in the season. There are 162 games played during the season, plus the playoff series that are conducted through the World Series.
Baseball could be a bettors dream with the amount of action that can be had on just one team. Other sports, like college basketball, might have plenty of games to bet, but each team only plays around 30 to 35 games. In MLB, bettors can follow a team throughout the 162-game season, and even if they bet one quarter of those, it's still roughly 40 games that are bet.
Are Americans Allowed To Bet MLB Baseball Online?
Major League Baseball is always a featured section as an online sportsbook where a bettor goes to visit. There will be featured games every day during the season, but all games will have betting lines formed. Bettors will have the chance to check these lines out even without an account. But to place a wager, an account will need to be created. American players can sign up at USA betting sites that field bets on baseball and deposit real money to win real money.
Top-Rated Baseball Sportsbook For USA Residents
SportsBetting Sportsbook
There are plenty of run lines, money lines, game totals, props, division odds and World Series futures formed at SportsBetting for baseball. This site is one of the best for players in the United States, as all 50 states are welcome to create an account. SportsBetting is one of the newer sportsbooks in the industry, but their rapid expansion is a testament to many things, of which betting odds in sports like baseball is a cornerstone.
The options are plentiful at SportsBetting, even going so far as to allow account holders the opportunity to wager through mobile devices. That's right, bettors don't have to fill out and bet slips to lay down money here as it can be easily done wherever you are with your mobile device.
Best Sportsbooks For Betting On Baseball
| | | | | |
| --- | --- | --- | --- | --- |
| | | 50% Up To $250 | VISA + Wire Transfer | |
| | | 50% Up To $1,000 | VISA, Bitcoin, Cash Wire | |
| | | 50% New Member Bonus! | VISA, Bitcoin | |
| | | 50% Up To $1,000 | Bitcoin, Wire Xfer, VISA | |
| | | 100% Up To $300 | VISA, Bitcoin | |
Betting Odds + Wager Types Offered At MLB Sportsbooks
With baseball, it's a bit different in terms of the spread. It's what's known as a run-line, which comes with every matchup on the slate. The run-line is a constant 1.5, which to cover the spread the team charged with it must win by at least two runs. But just because a team has been set as the favorite, doesn't mean that they are favored to cover. In fact, sometimes the underdog is actually paying out less on the run-line, which always makes for an interesting bet. It's certainly an aspect of betting baseball that makes thing quite interesting.
Then of course the moneyline is a bet on the team to win the game, with no run-line involved. This will be alongside the run line as organized by the sportsbook. The run total betting line will also be with these two game lines.
There are several other types of wagers that can be had at MLB betting sites, World Series odds. Place a bet on a team to win the championship for the season. Bet during the season, before, and even right after the World Series ends on next season's World Series winner.
Baseball is a game of statistics. In fact, there are probably too many that are configured. But with that, prop betting odds are formed and cover different aspects of the game. Hits, runs, RBIs, strikeout, walks, and more can all be bet for different players and teams for each game.
Live Betting At MLB Sports Betting Sites
There is also a good chance that at any one time during the season, online sportsbooks will have at least one MLB game available for live wagering. Sportsbooks are becoming more and more developed with their live betting, and now feature more options than ever before thanks to technology. Baseball is the ideal sport to place a live bet on. With the balls and strikes and different pitches that can be wagered on, to whether or not the batter up gets a hit, hits a fly or ground out, goes down on strikes or a number of different outcomes within those possibilities. There is a lot that can happen, which definitely makes it fun.